So, on Thursday, I packed up the three kiddos and headed to Traverse City to do some shopping. With gas at (gasp) over $4 a gallon, I hate to travel that far, but we had quite a few things that we couldn't get closer to home. It is our closest Jo-anns, however, and I never fail to find a few minutes to stop in and look for some goodies.
I didn't NEED anything, but with all the red tag stuff 1/2 off, I managed to find a few things that came home with me.
First, I found this poly knit. I've had this Simplicity pattern for a while. Normally I don't even bother with Big 3 patterns, much preferring Kwik Sew, Ottobre, even Burda. This pattern had great reviews at
http://www.patternreview.com/
and I really liked the shaping of it, so I want to give it a try. I was thrilled to find an inexpensive knit to try it on.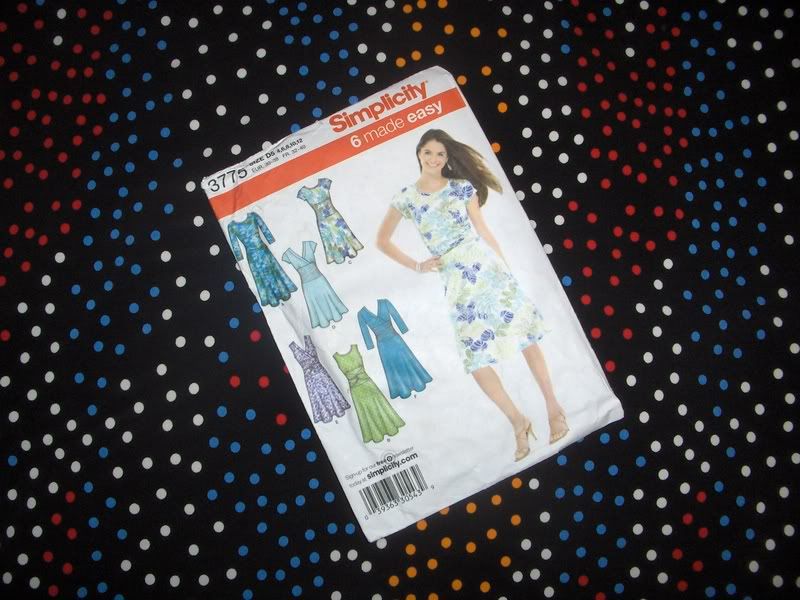 Next, I found this subtle dot on a dark sagey green to use as the background for my woodland animal swap squares. I think it will work nicely.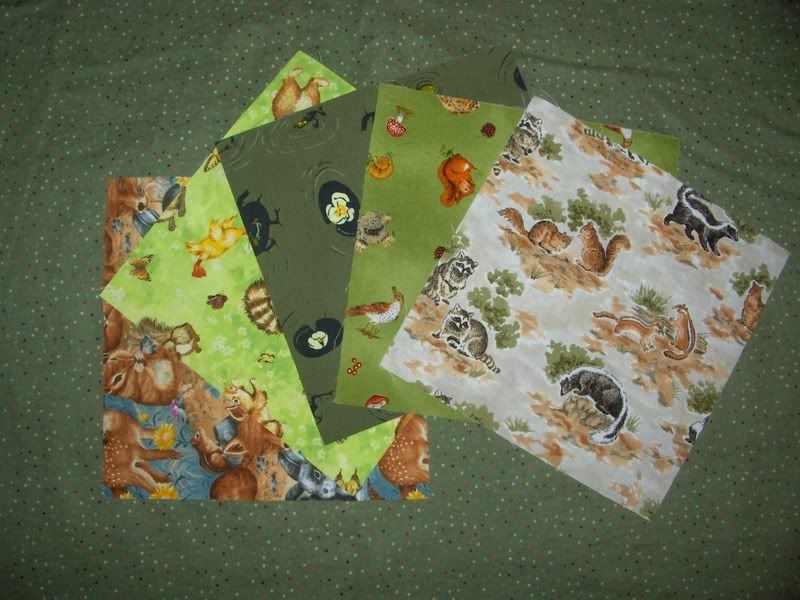 Finally, here is what comes of shopping with kids. My 3yo just HAD to have this. It was only $1.50 a yard....and it's cute....I just have no idea what it's going to be yet :)