Simple really. I just love doll quilts. I love making them. I love receiving them. I love seeing the ones other people make. I make lots of other stuff, too, but this is my main pre-occupation at the moment.
Here are just a few of the doll quilts that I have completed in the last couple of months.
I created a sew-along for this doll quilt on sewingmamas.com. I might go ahead and post it here soon. We'll see.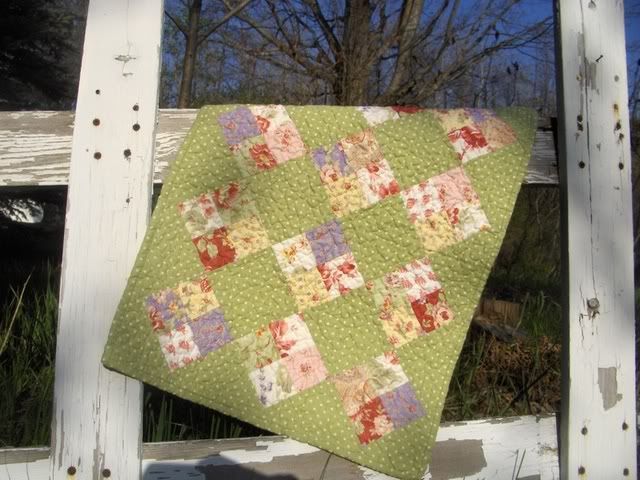 These next two quilts were both for a quilt swap at sewingmamas.com.